1. Celery
Mark Houston, a physician and medical director of the Hypertension Institute of Nashville at Saint Thomas Hospital, recommends celery to patients as a natural remedy for lowering blood pressure. This recommendation isn't anything new: Doctors of Traditional Chinese Medicine (TCM) have been prescribing celery or celery root to patients with high blood pressure for more than a century. Studies have shown benefit in animals as well as humans.

2. Cold-water fish
Cold-water fish are rich in anti-inflammatory omega-3 fats, which are famous for their cardiovascular benefits. In particular, omega-3s lower blood pressure and reduce the risk of heart attack and stroke. Wild (not farmed) salmon, tuna, mackerel, cod, trout, halibut, herring, and sardines are among the best sources.

3. Broccoli
Nutritionally speaking, broccoli is a red-carpet regular, connecting the worlds of scientific research and natural health. This cruciferous veggie is hailed as a super-food because of its powerful antioxidant and anti-inflammatory properties. And when it comes lowering blood pressure, broccoli sells itself.
4. Dandelion
For more than a century, dandelion has been used as a cure-all for countless conditions and ailments in cultures around the world, particularly in its native Asia and Europe. The entire plant is edible, from leaves to roots. And in addition to lowering blood pressure, it's good for the liver, eyes, and skin.

5. Whole-grain oats
In a 12-week study comparing whole-grain oat-based cereals to refined wheat-based cereals, researchers reported that 73 percent of hypertensive participants in the oats group were able to cut out their antihypertensive medications, or reduce them by half. The remaining participants also experienced significantly reduced blood pressure.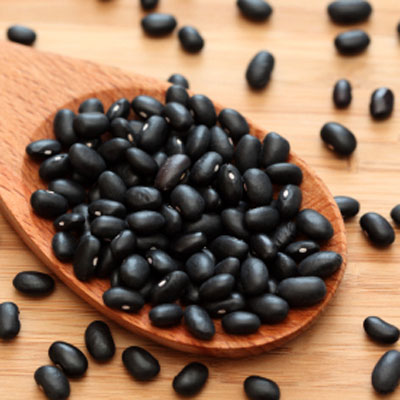 6. Black beans
Legumes boast a high fiber-to-protein ratio that you won't find in any other type of food. This combination works wonders for regulating blood sugar and lowering blood cholesterol levels, both of which are related to maintaining normal blood pressure.

7. Berries
Calorie for calorie, berries are among the most nutritional foods on the planet when it comes to fiber and antioxidant capacity. All berries are great for you, but blueberries, strawberries, and raspberries are tops for their ability to help lower blood pressure, thanks to high doses of fiber, vitamin C, potassium, and other plant compounds.

8. Low-fat dairy
In a Dutch study of hypertension in adults 55 and older, researchers found that low-fat dairy products such as milk, cheese, and yogurt may help prevent hypertension.